Skip to Content
Usually found in kitchens and bathrooms, exhaust fans do exactly what it sounds like they do – they exhaust air to the outside of your home.
In kitchens, exhaust fans remove steam and smoke from cooking – in bathrooms, steam from hot showers. Once loud and obtrusive, kitchen and bathroom exhaust fans are now much quieter (and more effective!). If you want to install an exhaust fan in your kitchen or bathroom, or if you want to upgrade the exhaust fans you already have, call Colonial Electric!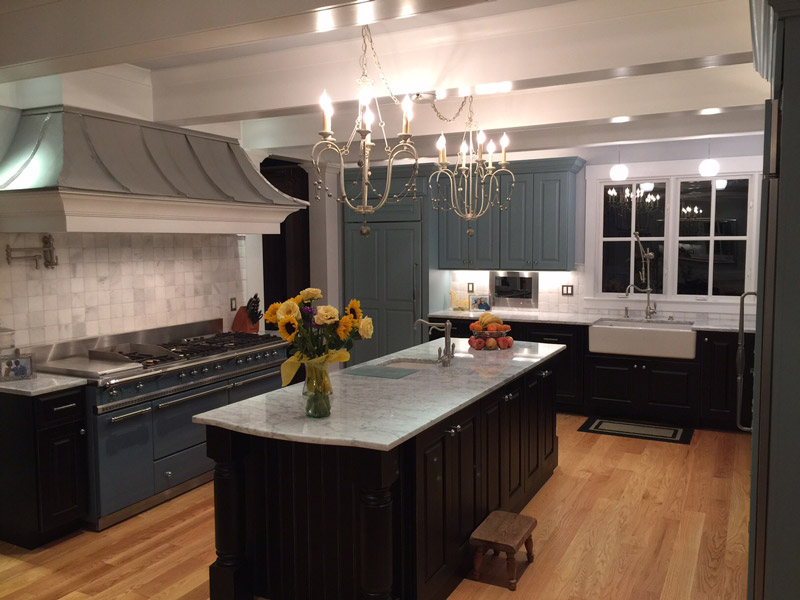 Installing Kitchen Exhaust Fans
For busy kitchens, exhaust fans are an absolute must. You've obviously seen steam rise up off the stove when you're cooking. But what you don't see are the invisible particles of grease and smoke that travel with the steam, potentially settling on your stovetop, countertops and cabinets. If you install an exhaust fan in your kitchen, you can avoid this greasy buildup by removing the steam and grease particles from the kitchen.
Installing Bathroom Exhaust Fans
When many people think of bathroom exhaust fans, they think of fans that are so loud they can hear them over the sound of the shower water. New bathroom exhaust fans, however, are often so quiet that you'll barely notice they're on! Modern bathroom exhaust fan installation utilizes insulated, flexible duct piping that connects exhaust inlet boxes in your bathroom vents to a powerful fan motor in the attic. The fan can pull large amounts of moisture from the air, ventilating it through the roof while you shower.
The flexible duct piping used in bathroom exhaust fan installation serves dual purposes – not only does it suppress the noise level of the exhaust fan, but it also prevents condensation from forming in the pipes. We've heard many stories of people who thought their bathroom ceilings were leaking, only to find that it was just condensation dripping from their exhaust fan!
The Kitchen & Bathroom Exhaust Fan Installation Experts
At Colonial Electric, we understand that exhaust fan installation is not as simple as just popping a fan in the attic and connecting it to the kitchen and bathroom vents. One of the most important things to consider when you install an exhaust fan is the size of your fan. Sizing a kitchen or bathroom exhaust fan prior to installation involves measuring the area within your kitchen and calculating the CFM of exhaust output necessary to move the required amount of air out of your kitchen or bathroom.
A kitchen or bathroom exhaust fan that is too small will not be able to exhaust air properly, and one that is too big could end up pulling too much air out! An oversized fan can also lead to backdrafting, where so much air is sucked out that air rushes in from the rest of the house to replace it. The danger of this is that sometimes that air can come from places like chimneys, potentially posing a carbon monoxide hazard!
If you're ready to install an exhaust fan in your Baltimore or Annapolis kitchen or bathroom, call Colonial Electric today!
Get Your Free Estimate Today